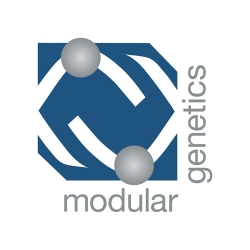 Modular Genetics, Inc. (Modular) uses its proprietary automated gene engineering system to create new products. Modular's unique engineering system provides a significant competitive advantage by speeding the rate of product development, reducing costs, and allowing many products to be developed simultaneously.
Modular is focused on sustainable chemistry and is a leading company in today's Industrial Biotechnology Revolution. Modular's specialty is the design and development of engineered microorganisms that synthesize chemicals using cheap renewable raw materials, like sugar. Modular is positioned to take a leading role as the world transitions from a petroleum-based economy to an economy based on renewable raw materials.

Recent Press
April 17, 2018
The Green Chemistry & Commerce Council Announces 2018 Green & Bio-Based Chemistry Technology Showcase Winners
April, 2017
Modular Genetics Surfactants Awarded 100% USDA Certified Biobased Content® and Palm Oil Free® Certification
May, 2016
Surfactants Monthly Review by Neil A Burns
July, 2015
Designer Microbes Make Green Surfactants
February 2, 2015
Clinton Ideas Matter Essay Contest 2nd Place Winner Highlights the Potential of Synthetic Biology
Modular Genetics Congratulates Clinton Ideas Matter Essay Contest 2nd Place Winner
July 15, 2013
Modular Genetics Demonstrates Production of Bio-Derived Glycinate, an Ultra-Mild Surfactant
March 28, 2011
Modular Genetics Issued Notice of Allowance for Patent Application Covering its First "Green" Surfactant
August 27, 2010
Modular Genetics and University Collaborators Awarded NSF RAPID Response Grant to Develop Green-Chemicals for Oil Spill Clean-Up
June 11, 2010
Modular Genetics and Iowa State University Developing Microorganisms to Clean up the Massive BP Oil Spill
September 24, 2009
Pacific Rim Summit to Highlight Novel Biotech Applications for Bioenergy.
September 22, 2009
Modular Genetics, Inc. to Present at the 18th Annual CBB/IBA Joint Conference on Biocatalysis and Bioprocessing on Tuesday, October 20, 2009.
August 17, 2009
Professor P. Somasundaran Joins Scientific Advisory Board of Modular Genetics, Inc.
July 20, 2009
Modular Genetics, Inc. to Present at Society for Industrial Microbiology Annual Meeting and Exhibition on Tuesday, July 28, 2009